Currier's Growth in Healthcare Drives Quality Focus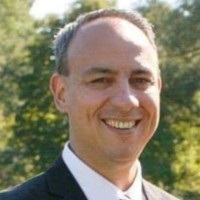 Auburn, NY An increase in healthcare business and the growing need to further support their emphasis on quality has driven some important changes to allow for focus in both production and development quality. Patrick Torres has joined the Currier Plastics team as Quality Manager effective June 1st.
Patrick earned his B.S. Quality Management Systems from Kennedy Western University in 2004 and comes to Currier with an extensive quality assurance background.
Most recently, Patrick served as Global Director of Quality of the Industrial Process Division at ITT, where he was Six Sigma Black Belt Certified, ISO 9001 Lead Auditor Certified and PROSCI Change Management Certified.  Patrick shared "I am excited to have the opportunity to guide the Currier Plastics quality program to ensure our customers continued satisfaction."
Patrick and his wife Paula have 4 children. The family is heavily involved in Scouting with both of their sons earning rank of Eagle Scouts and Paula and both of their daughters having earned their Scouting Gold Awards. Patrick is also a US Hockey official.  When not working, Patrick enjoys fishing and kayaking with his family.
Patrick will report directly to John Currier, President.
About Currier Plastics:
Since 1982, Currier Plastics has been leading the industry in custom molding solutions for markets including healthcare, personal care, amenities, packaging and telecommunications. We provide our clients with unparalleled communication and project management with our total control approach to form, fit and function for the complete package. Our capabilities include design, injection molding and blow molding with a one team approach providing focus on the quality.  Based in the USA in Auburn, New York. ISO 13485, FDA registered, ISO Class 8 Cleanroom.   www.CurrierPlastics.com