Currier Plastics Expands and Adds Project Manager
Auburn, NY Due to the increasing demands and intensity of project management, Currier Plastics has added Daniel DeRoller to the team as Project Manager.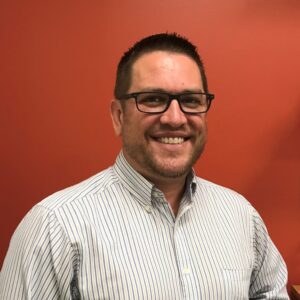 Dan was hand-picked for the role of Project Manager because of the relationship he established and maintained as a Sales & Project Engineer at a key vendor for Currier Plastics that designed and built both domestic and offshore tooling for the last 5 years. "Dan has certifications and training in SolidWorks®, Unigraphics, Project Management, APQP, FMEA, Continuous Improvement and is also a Certified Lean Six Sigma Green Belt. In addition, he brings not only a wealth of knowledge in tooling as a Certified Journeyman Mold Maker, but also in Project Management for Domestic and Offshore tooling," said Sriraj Patel, Director of R&D at Currier Plastics. Dan will join the New Product Development team which is under Patel's supervision.
Dan believes he will help Currier Plastics meet the needs of the organization by his ability to develop customer relationships by bringing consistency to the role. With over 20 years of experience in the plastics industry, Dan will join Currier as a seasoned program manager with the experience in part design, mold design, molding processes and quality documentation procedures that the growing custom molder needs.
Currier's VP of Business Development Ron Ringleben had this to say, "Dan will take control immediately and will be responsible for managing multiple projects, which will include prototype and production tooling. Dan is an excellent addition to the team and will provide our existing customers as well as new markets like medical the precise planning, organizing resources, weekly communications and predicable execution of new projects."
Dan will be collaborating with the new product development team and will improve not only the way projects are managed, but will improve the quoting process as well. "We are on the path to having our ISO 13485:2016 certification and will need focused and experienced team members that understand the requirements and responsibilities of the markets we are pursuing," added Ringleben.
About Currier Plastics, Inc:
For over 35 years, Currier Plastics, Inc. has been leading the industry in custom plastics molding for markets including medical, personal care, and amenities. We provide our clients with unparalleled communication and project management with our total control approach to form, fit and function for the complete package. Our capabilities include design for manufacturability, injection molding and blow molding with a one team approach providing focus on the quality of your products. Based in the USA with a 128,000 square foot facility in Auburn, New York. www.CurrierPlastics.com