The Currier Quality Policy
Currier Plastics is committed to exceed our customer's requirements by continuously embracing change and fostering an environment that values passion, creativity and individual dreams.
Currier Quality starts with contract review to ensure that final product meets the specified requirements of the order. New product introduction is handled by a team of Currier Plastics professionals. The team works with clients to: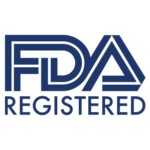 Determine requirements
Develop a customized quality control plan
Identify and obtain special inspection capabilities
When a new program is started with Currier Plastics, we will provide:
Full dimensional layout inspection
Capability studies and PPAP approval (available at customer request)
Sample parts and supporting data for final approval
Internal audits performed continuously so that non-conformance issues are reported and addressed immediately
Management reporting to identify areas for improvement via weekly summary reports of inspection results, corrective actions, and failure analysis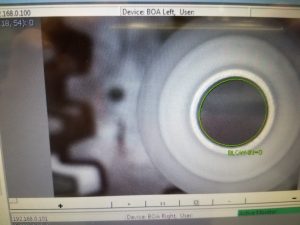 Because of the strong vendor relationships with our toolmakers, we are able to address any issues with quality before they impact delivery schedules.
Through the use of advanced measuring equipment and statistical analysis, we are able to guarantee that the product meets specifications. Continuous monitoring and inspection (from start-up through in-process, and last article) is performed according to documented instructions.
Download a copy of our ISO 13485 certificate.
Traceability
Records documenting performance to quality standards are meticulously maintained to provide traceability for dimensional attributes and material from the raw resin to finished product.
Retained samples are maintained for customer-approved parts, process capability studies, and first and last article from production for specified timeframes.
Testing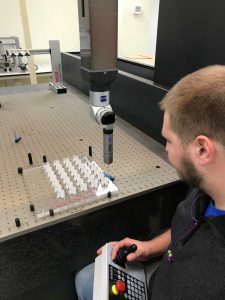 Our quality team maintains the latest equipment for high precision and high reliability in material testing. Some of our capabilities include:
Leak Testing
Leak testing can be done during production to measure their conformity to specifications.
Tensile, Compression, Bending, and Spring Testing
Forces are measured with a precision better than +/- 1% of indicated values, within the range from 1/1 to 1/250 of the rated force. We use automatic detection of specimen breakdown point.
Vision Inspections
Vision machines allow our engineers to measure small features which are difficult or impossible to measure with a touch probe. Complex vision tools let you capture many data points at once as opposed to touch probe CMMs, which measure one point at a time. The result is a faster and more statistically accurate measurement machine.
XY Accuracy: E2 = (2.6+L/175) µm
Z Accuracy: E1 = (3. 0+L/150) µm
XY Repeatability: < 2.6 µm
Z Repeatability: < 3.0 µm
Gages
Our measuring equipment uses a unique single point, power-assist drive system that allows 3D movement. It identifies geometric elements and calculates the dimensions and relationships of work piece features automatically during the measuring process.
With point-to-point mode, a number of measurement points can be collected quickly and accurately to determine size, location and other dimensions for most features. The scanning mode lets you gather a large amount of data quickly for form definition as well as dimensional information.
Data archiving and statistical analysis is used for process control analysis. It is possible to convert probe center points to standard CAD formats such as DXF for reverse engineering.
---