Our team scrutinizes all concepts with the focus on Design for Manufacturability (DFM).
Maintaining component part aesthetics and cost effectiveness is always paramount, however other key factors need to be evaluated in DFM. These include mold flow, tool design and complexity, draft, and optimal wall thickness as well as effective material options.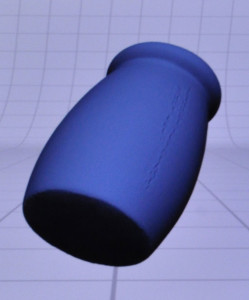 Early involvement with our customers in DFM produces better part-to-part consistency and can reduce mold costs significantly. We step in at the concept stage with our engineers and assist with the complete development of your plastics design project.
The total success of your project is our goal. As well as early involvement, we promote continuous communication with our Project Coordinator so we deliver the best solution for your product requirements. As part of the process, we deliver prototype models, suggestions for material selection, and recommendations dealing with part design tolerances that will prevent future quality issues.
Currier Plastics uses SolidWorks as a 3D solid modeling CAD program for product design. We also utilize SolidWorks for the seamless transfer of your part design files for export in our prototyping analysis and then export finished files directly to the machining of your mold.
Finite Element Analysis (FEA) is used as part of our DFM process. FEA is a type of computer program that uses the finite element method to analyze a material or object and find how applied stresses will affect the material or design. FEA can help determine any points of weakness in a design before it is manufactured.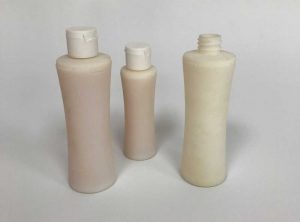 The analysis is done by creating a mesh of points in the shape of the object that contains information about the material and the object at each point for analysis. In addition to determining the reaction to stress upon an object, FEA can also analyze the effect of vibrations, fatigue, and heat transfer.
Currier Plastics company culture supports engineers who are attentive listeners focused on implementing the very best ideas, and discussing your specific requirements with an internal cross-functional team consisting of project management, business development, production, materials, quality, and tooling.
View Packaging Case Study 128 BonneO
---