Currier Plastics Honors Memory of Pearl Harbor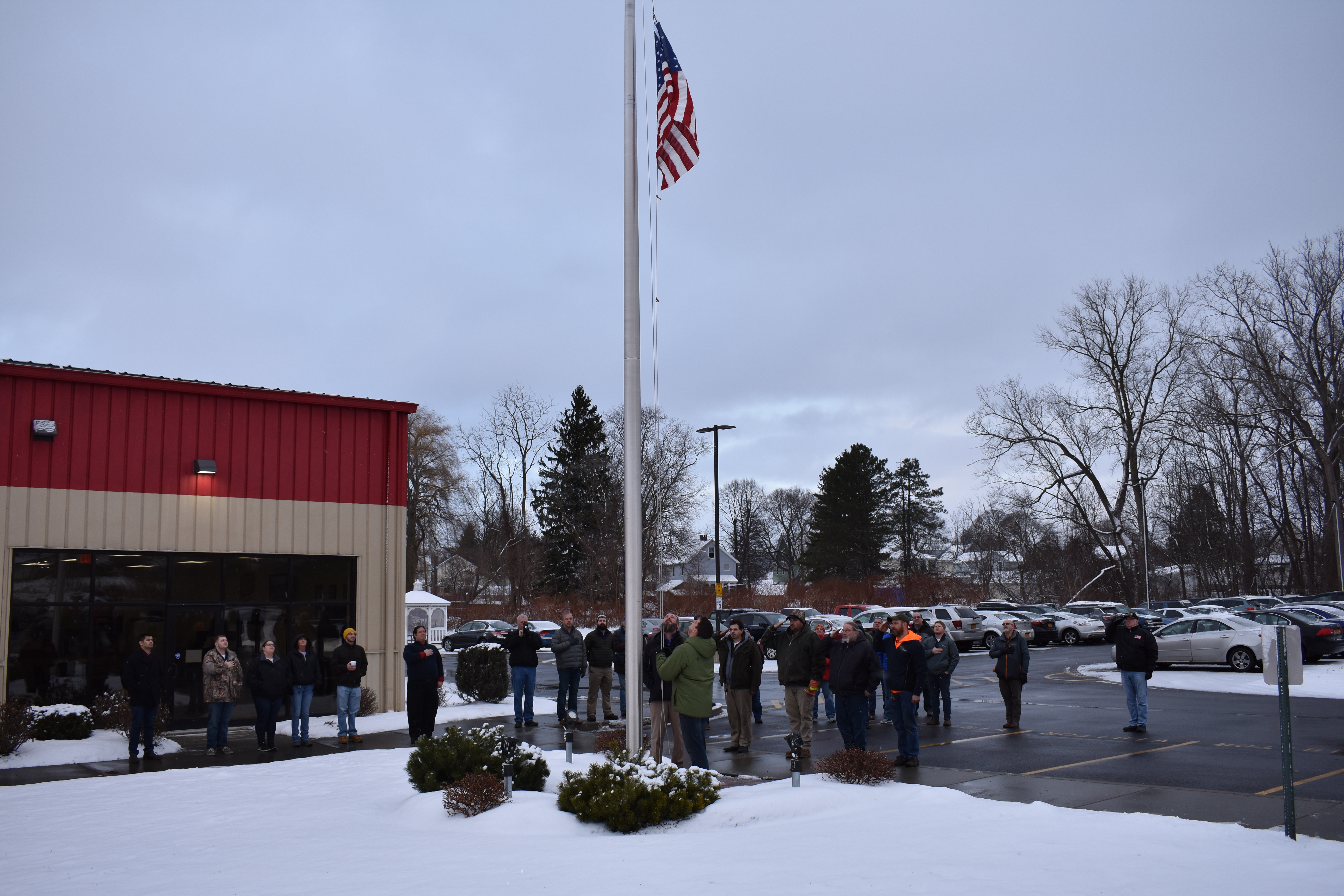 Auburn, NY  Currier Plastics will raise an American flag that was previously flown over the USS Missouri last year on December 7th, in recognition of the 77th anniversary of the attack on Pearl Harbor, Hawaii.
Michael Cartner, CFO and one of the owners of Currier Plastics purchased the flag while in Hawaii earlier this year while visiting the Pearl Harbor Memorial site.  The USS Missouri is perhaps best known as the site of the unconditional surrender by the Japanese to the Allies on September 2, 1945, ending world War II.
The USS Missouri is docked at Pearl Harbor and now a popular tourist attraction and now maintained by the National Park Service with proceeds from daily visitors, donations and partners helping to pay upkeep.  Cartner said he purchased the flag to support the memorial and to keep the history alive.
Currier Plastics hosted the flag raising ceremony Friday morning at 8:15am with Eagle Scouts Tim Walawender and Jason Schmidt raising the flag, and former military members Mike Rojo, Corey Richardson, Pat Hahn and Jason Kelley taking part in the ceremony. Also saluting the flag was a former Vietnam Veteran from the community.