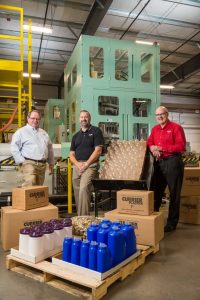 Over the last three decades, Currier Plastics has grown into a carefully expanded, state-of-the-art facility.  We are an organization that provides the technology and performance of a large manufacturer, while maintaining the agility and responsiveness of a small company.
As one of the few facilities in the U.S. creating all plastics components in a single location, Currier design, custom blow molding, and custom injection molding operations have earned the reputation of providing uncompromising quality and unsurpassed customer service. Currier Plastics has also been awarded the Atlantic Region Winner by the Association of Manufacturing Excellence (AME).
Currier Plastics continues the legacy of its founder with targeted and controlled expansion that emphasizes innovative technology, automation, time-competitive business practices, and strong partnering relationships with key customers.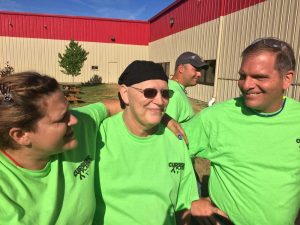 Currier Plastics strives to create a culture of integrity and mutual respect for our coworkers, our customers, and our community. We exist to provide value and outstanding service to our customers. We pursue ever-higher goals by embracing change and fostering an environment that values passion, creativity, and individual dreams.
The commitment to our customers is also exemplified in the commitment to our community with established local Currier Educational Scholarships as well as an active Employee Scholarship program.
Currier also donated machinery as well as the time and talent of its team to found the Advanced Manufacturing Institute (AMI) at Cayuga Community College in 2016. The first-of-kind Plastics Laboratory is dedicated to our founder.
Our Business Development Team can assist you with developing the right product for your personal care, food and beverage, and healthcare business needs. We'd welcome an opportunity to meet with you.